Have you ever tasted "Umeshu"?
---
PLUM WINE & FRUITS LIQUEURS COLLECTIONS
UMESHUYA offers a wide range of Umeshu and Yuzushu that is perfect for each individual taste preference.
Beautiful Time with Umeshu
Conveying the pleasures of drinking ~ Natural landscape, clean air, fresh ingredients – the indispensable fundamentals that make a good drink. Japan is blessed with an abundance of nature rich regions, making for perfect conditions for brewing alcohol. The elegant Niigata alcohol goes well with Ama-ebi (sweet shrimp). Kagoshima's Potato Shochu enriches the sweet & salty pork stew from the region. Yamanashi's wine pairs exquisitely well with Koshu-Jidori, a local chicken dish from Koshu city (Yamanashi prefecture). "The alcohol we brew is akin to our offspring. When we deliver them to the store, it is like sending our daughters away for marriage." Our farmers and brewers produce each bottle with pride and utmost diligence,where quality is of paramount importance. We produce the best quality alcohol, not only known for the splendid taste, but one you can drink to your heart's content.
Hanafuda Series
YAGI Brewery / NARA
The "Hanafuda" encapsulates the spirit of those who desire a taste suited for the heavy palate, yet be able to enjoy the light aftertaste that follows. This was inspired by the Hanafuda playing cards that were said to be brought to Japan from Portugal in the Azuchi-Momoyama period. 

Experience the exclusive aesthetics of the Hanafuda, developed by Yagi Brewery, located in Nara Prefecture, home of the ancient capital with a history of 1300 years.
hanafuda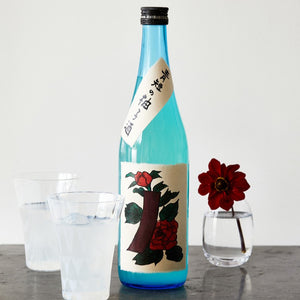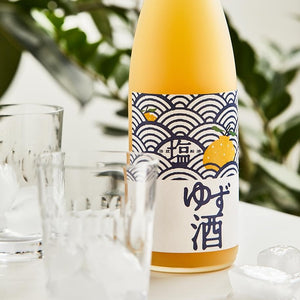 Salt Series
Kitajima Brewery/ SHIGA
Japan's blessings from the sea – The unique salt series pulls out an irresistible sweetness from the natural ingredients.
Anticipate an overwhelmingly refreshing sensation that penetrates the body with elaborate fruit flavors bursting with umami. A taste that is second to none. Developed by Kitajima Brewery, located at Shiga Prefecture. 
salt
Fruits Series
Maruishi Brewery / AICHI
Maruishi Brewery in Aichi Prefecture, located near the birthplace of Japan's famous red miso "Hatcho Miso", has crafted a challenging yet outstanding drink with only a 3% sake base, in hopes to acquire the best out of its fruity taste. 
The fruits used in production are dearly loved by Aichi locals. Enjoy the juiciness and sweetness of the fresh fruits fused into the drink – a deep and aromatic taste only achievable because of the 3% sake base.
Fruits
FuKu Ume Series
Kawachi Wine / OSAKA
FuKu Ume Series The brandy base used in constructing this masterpiece allows for a richness and smoky flavor unparalleled to no other. A taste that could take form because it is brewed in a winery.

The first-generation of the brewer took 20 years to perfect the special formula; secret for the sweetness of the Umeshu. Fu Ku Ume series is name after "Shichi Fukujin" or "The Seven Lucky Gods" and printed on the Fu Ku Ume series bottle, representing bliss and utmost content when one takes a sip of this godly wine.
Fuku ume
Premium Ginger Series
Namino oto Brewery/ SHIGA
Lake Biwa in Shiga prefecture is known for its sheer size and mesmerizing scenery. "Naminooto Brewery" located at a town whose beauty has been widely celebrated by haiku poets since ancient times. The Premium Ginger series is so exquisite, only five bottles can be produced with one batch of brew. Take your first sip and you will definitely sing praises of this permitted extravagance!
premium ginger